Skip to Main Content
It looks like you're using Internet Explorer 11 or older. This website works best with modern browsers such as the latest versions of Chrome, Firefox, Safari, and Edge. If you continue with this browser, you may see unexpected results.
Everything about the United Nations
Everything about the UN

Learn the United Nations' background, agencies, peacekeeping mission, goals, and the human rights it seeks to protect.
UN Official Websites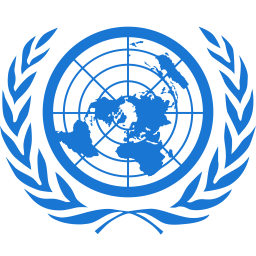 Library Books
Use the library catalog to search for print and eBooks in the library! Many current event materials can be located in the book stacks under the 300s call number section. Reference books are also a good place to look during your research!
Ask a librarian for help with your search!
Non-Profits & News Sources
Using databases from off campus
You can use any of our databases from off campus if you have the correct user name and password for access. We may not post these publicly, so they reside on a Google Site page that requires your JBS email login for access.
Click HERE to see a clickable list of databases along with their user names and passwords.